May 26, 2016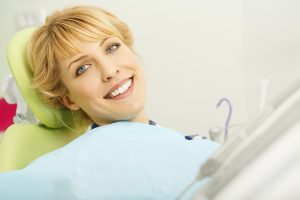 This year, the Oral Cancer Foundation estimates that more than 48,000 people in the United States will be diagnosed with oral or pharyngeal (throat) cancer. Oral cancer will be to blame for more than 9,500 deaths, and the death rate for this cancer is greater than that for cervical cancer, Hodgkin's lymphoma, and endocrine system cancers such as thyroid cancer. Unfortunately, oral cancer is often fatal not because it is hard to diagnose, but because it is diagnosed too late. That's why Dr. Utz and his staff make a point of conducting an oral cancer screening for Bowling Green patients at each one of their regularly scheduled checkups.
Oral Cancer Risk Factors
While anyone can be diagnosed with oral cancer, there are certain behaviors that put a person at greater risk for the disease. These include:
All kinds of tobacco use—cigarettes, cigars, pipes, and chewing tobacco
Excessive alcohol consumption
Sun exposure, which increases the risk of oral cancer developing on the lips
HPV exposure
Oral Cancer Screening
During your dental checkup with Bowling Green dentist Dr. Utz, an oral cancer screening includes a visual and tactile examination. First, we will look at your face and lips, checking for any tissue abnormalities or asymmetries. Then, we'll carefully examine the inside of your mouth looking for any lesions, lumps or scaly surfaces. We'll examine your gums, your tongue, inside your cheeks, and the roof and floor of your mouth. You'll then be asked to stick out your tongue, so we can look at the back of your mouth and your throat. Of course, if you wear dentures, you'll need to remove those during the exam.
After this visual examination, Dr. Utz will palpate your jaw, neck and shoulder area to check for lumps or swollen lymph nodes.
Velscope® for Oral Cancer Screening
In addition to the visual and tactile examination, we use a technologically advanced system called Velscope to detect early cancers that are not visible to the naked eye. The handheld instrument uses natural tissue fluorescence to inspect the mouth and tongue. A harmless blue light causes abnormal tissue to naturally fluoresce, indicating where there may be a precancerous or cancerous growth.
Call Our Office Today
An oral cancer screening is a fast and painless procedure that saves lives. If you're due for a dental checkup that includes an oral cancer screening in Bowling Green, then call the dental practice of Dr. Derik Utz.
Comments Off

on Oral Cancer Screening in Bowling Green
No Comments
No comments yet.
RSS feed for comments on this post.
Sorry, the comment form is closed at this time.