December 30, 2015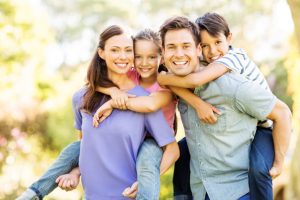 What are your New Year's resolutions for 2016? Exercise more, eat less? Your dentist in Bowling Green has some ideas for a healthier year — focus on your oral health and you'll watch your overall wellbeing improve. We often forget about the connection, but how we care for our mouths can really impact our bodies. Keep reading to learn more about the link, and then take some of Dr. Utz's New Year's resolutions suggestions!
Take Advice from the Dentist Bowling Green Trusts: Dr. Utz
Your mouth is the gateway to the rest of your body, so it only makes sense that what happens in one would have an impact on the other. It's true: your oral health can affect and be affected by your overall health. For example, gum disease sufferers are more likely to suffer from heart problems like cardiovascular disease and stroke, and tooth loss is a common side effect of diabetes.
Given these facts, Dr. Utz has some recommendations for oral health resolutions in 2016. Keep them in mind and enjoy better general health for years to come!
#1. Floss more (like every day)
Despite what many believe, flossing is not optional. It's a crucial step for maintaining good gum and tooth health, as it removes the bacteria and food particles your toothbrush leaves behind. Floss daily in 2016 for improved heart health.
#2. Brush for two minutes
Start out with a stopwatch on January 1st and don't stop until it hits two minutes, focusing on each quadrant of your mouth for 30 seconds. Brushing for two minutes, twice a day is necessary to fully remove plaque and decay-causing bacteria.
#3. Eat a balanced diet
What you eat greatly affects your oral health, and promoting healthy teeth goes beyond simply avoiding sugar. A balanced diet of whole grains, lean protein, fresh fruits and vegetables and low-fat dairy all encourage strong gum and tooth health.
#4. Visit the dentist every six months
Did you get two checkups and cleanings in 2015? Resolve to do it this year. Gum disease is extremely easy to treat and reverse when caught in its early stages, and Dr. Utz can even perform an oral cancer screening if needed, too. Don't wait until you're experiencing pain to schedule your appointment — the best dental care prevents problems before they start, and catches them early when they do.
Schedule Your Appointment in Bowling Green Today
Start the year off right with a January checkup and cleaning in Bowling Green — call us to schedule your first appointment of 2016 today! We can't wait to help you enjoy excellent oral hygiene this year, and for many more to come.
Comments Off

on Dentist in Bowling Green Knows Oral, Overall Health are Linked
No Comments
No comments yet.
RSS feed for comments on this post.
Sorry, the comment form is closed at this time.