August 31, 2016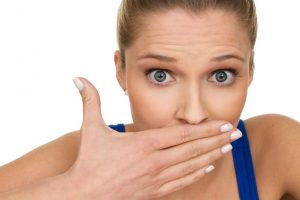 Get hit in the mouth during a basketball game. Fall on a slippery sidewalk. Bite a piece of peanut brittle. All these scenarios and more cause cracked and chipped teeth. Your Bowling Green dentist, Dr. Derik E. Utz, has the experience and expertise to repair damaged teeth for flawless, strong and functional smiles. His cosmetic and restorative procedures really make the defects disappear.
Chips, Pits, and Fractures
An accident can damage your tooth enamel. So can extensive fillings or surface erosion from acidic foods or teeth grinding and clenching. You don't have to suffer the discomfort and embarrassment of a snaggletoothed appearance.
Smile with confidence again when you bring your cosmetic irregularities to Dr. Derik Utz in Bowling Green. He will examine your tooth and suggest ways to strengthen it and restore its appearance. Your repaired tooth will blend right in with the rest of your healthy teeth. Here are the cosmetic and restorative services Dr. Utz and his professional team offer:
Tooth-colored fillings Crafted from composite resin, this filling material restores decayed teeth and also replaces chipped, dark amalgam fillings. Placement of composite resin requires very conservative removal of surrounding enamel, and  composite resin bonds directly to existing tooth structure for a perfect color and texture match.
Composite resin bonding Using the same tooth-colored filling material, Dr. Utz fills small cracks, chips and even gaps and overlapping tooth surfaces. Hardened with a special curing light, composite resin bonding is durable, stain resistant and placed in one short dental visit.
All-porcelain crowns These dental caps cover broken or severely decayed teeth. Made from dental grade ceramic, the porcelain cap is completely tooth-colored from gum line to crown. An initial evaluation, X-rays and oral impressions start the crown process. During a subsequent visit, Dr. Utz securely bonds the crown in place, ensuring proper fit and bite. Crowns give chipped or decayed teeth additional years of service.
Onlays and inlays These partial crowns take the place of big fillings or restore teeth cracked at the corners, or cusps. They require only minimal reshaping of tooth enamel. Inlays and onlays are completely tooth-colored and virtually seamless. They add great durability and aesthetics to marred teeth.
Porcelain veneers These tooth-shaped shells of dental ceramic cover the front of teeth damaged by cracks, chips, deep stains, odd shape or length, gaps or crowding. Because they improve smiles so quickly, porcelain veneers often are called "instant orthodontics." Porcelain veneers completely disguise defects and strengthen tooth enamel, too.
What Tooth are You Hiding?
Stop being embarrassed about your cracked tooth. Fix it, and then show it off with a big smile. You can by contacting Derik D. Utz DDS and arranging a cosmetic/restorative dentistry consultation. He has very convenient office hours sure to fit your schedule. Call today.
Comments Off

on Bowling Green Dentist: Fixing a Cracked or Chipped Tooth
No Comments
No comments yet.
RSS feed for comments on this post.
Sorry, the comment form is closed at this time.