February 24, 2016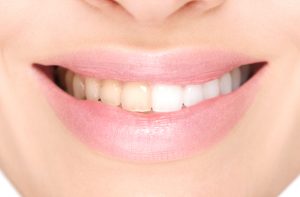 Derik E. Utz DDS, LLC offers comprehensive preventative and restorative dentistry to help you achieve a beautiful smile. As a leading Bowling Green dentist, he provides effective professional teeth whitening services to instantly brighten your smile. Unlike over-the-counter home treatment products, those offered by Dr. Utz will give you the results you want. If you're in need of teeth whitening treatments in Bowling Green, Dr. Utz offers a number of solutions to meet your needs.

Professional Whitening Treatments
With more than $1,400,000,000 spent each year on teeth whitening products, everyone is looking for an affordable, yet effective means to whiten their smile. Unfortunately, many turn to over-the-counter home whitening products, however, only 63 percent of people actually see any form of noticeable results. Thankfully, professional office treatments will give you the results you want for a long-lasting white smile. If you're ready to benefit from the best, join the 82 percent of people who are satisfied by professional whitening treatments.
Teeth Whitening Treatments
When it comes to whitening your teeth, everyone is different with different needs. We understand that you have certain preferences when choosing teeth whitening treatments, which is why we have a number of options available. Whether you have light staining or severe discoloration, we have the whitening treatment you need for noticeable results.
EZ White Pro
We proudly offer EZ White Pro as a professional whitening treatment. This system uses a newly formulated solution to whiten enamel. The in-office treatment will allow you to see results in just an hour using the combination of a whitening solution and special light to activate the whitening formula. This proven method can get your teeth up to eight shades whiter as the special formula deeply penetrates the enamel to remove even the most difficult of stains. The system doesn't just remove stains from the surface, but deep down to produce results that last longer.
The gentle whitening treatment is safe and effective, while allowing you to see same-day results thanks to the best innovations in cosmetic dentistry.
Venus Take Home Teeth Whitening
If you want a beautiful, healthy smile without having to have an in-office treatment, we offer a take home system that will deliver professional results. The Venus Take Home Teeth Whitening System will give you a whiter smile in just one or two days using custom-made whitening trays. The trays are used for just 60 minutes per day to whiten teeth—perfect for those with existing dental work, like fillings or crowns. You'll use the trays until you achieve the results you want, then simply maintain the teeth with an occasional treatment.
Even though you'll be whitening your teeth at home, you'll still benefit from professional results in only a couple of days. Plus, the special whitening formula is specifically designed to reduce tooth sensitivity, so you'll have a complete hassle-free, comfortable, and effective whitening treatment.
If you need teeth whitening treatments in Bowling Green, choose the dentist who is able to meet your needs. Contact Dr. Utz today to schedule a consultation with your Bowling Green dentist today.
Comments Off

on Types of Teeth Whitening Treatments in Bowling Green
No Comments
No comments yet.
RSS feed for comments on this post.
Sorry, the comment form is closed at this time.